Idiot Lights Hotel Room on Fire W/ His Motorcycle
An Idiot Lights a Hotel Room on Fire When He Brings His Motorcycle Inside
A guy in Florida started a fire in a motel room over the weekend . . . when he took his MOTORCYCLE into the room. He was arrested for arson.
Sure, this guy's going to prison, but he kept it SO real on the way.
The cops in Jacksonville, Florida got a call over the weekend from a motel where there was a problem: A 43-year-old guy named Bradley Hartsock had driven his MOTORCYCLE into one of the rooms, and then locked himself inside.
The staff told him it was a fire hazard, but he wouldn't take it out of the room.
So the cops wound up using bolt cutters to get inside, and they found the motorcycle wasn't just a fire HAZARD . . . it had literally started a fire.
They found fire damage to the sheets, the refrigerator, and some of the clothes in the room, and there was a strong smell of gasoline.
Bradley was arrested and charged with arson and resisting arrest.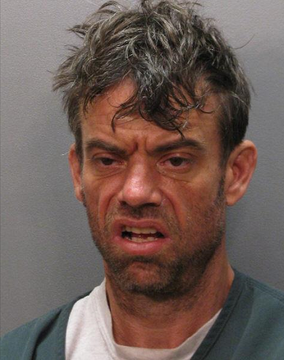 'You're serious. You've never made love to your bike?!?'

Drew
Want to know more about Drew? Get their official bio, social pages & articles!