A Guy Helped Rescue a Kidnapped Girl, Then Gave Her the Reward Money
A 65-year-old guy in Minnesota helped rescue a kidnapped 15-year-old girl last month . . . got a $7,000 reward for it on Friday . . . and gave the money to HER, because her family needs it more than he does.
A 15-year-old in Minnesota named Jasmine Block got KIDNAPPED back in August by a 32-year-old guy who knew her family. Then two other guys helped hold her captive for almost a MONTH before she was finally rescued.
They moved her around to several locations. Then in early September, they brought her to an abandoned house on a lake. And when they left to get food, she escaped.
She went to a few houses and knocked on doors to get help, but no one was home. So she ended up having to SWIM across the lake to get away.
A 65-year-old guy named Earl Melchert was about to leave for work when he saw her running through a field. And he recognized her face from the news. So he got her inside and called the police.
Right after they showed up, she happened to see one of the kidnappers drive by in his car. So the cops arrested him, and all three men are now in custody.
And check this out. Jasmine's family doesn't have much money. But they'd offered $2,000 to anyone who could help find her. Then an anonymous donor offered another $5,000. So police gave Earl a check for seven grand last Friday.
But he's in pretty good shape financially. He actually retired last week. So he decided to give all $7,000 to JASMINE instead. He says just helping her was the best retirement gift he could get.
(NY Times)
(Here's a photo of Earl.)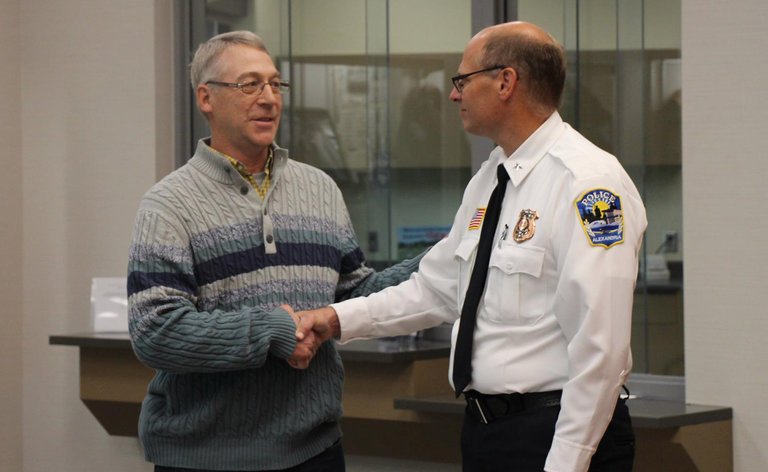 IMPORTANT LEGAL NOTICE ABOUT THESE IMAGES: All images (each, an "Image") are the property of their respective copyright owners and are archived here for editorial purposes only. No Image may be used, shared or reproduced for any purpose without the specific written permission of its copyright owner. No license to use, share or reproduce any Image is granted by us and any unauthorized use, dissemination or reproduction of an Image is at your own risk. You hereby indemnify Wise Brother Media, Inc. ("WBM") and its shareholders, directors, officers, employees, agents and other representatives from any and all loss, cost, damage, liability and expense (including, without limitation, attorneys fees and costs) arising out of, in connection with or related to the unauthorized use, dissemination or reproduction of any Image.
Originally posted on October 9th, 2017

Drew
Want to know more about Drew? Get their official bio, social pages & articles!