Now We Can Buy Ranch Dressing in Kegs
It's good to see a company that knows what its customers want. The people at Hidden Valley salad dressings know that one little bottle of ranch isn't enough to meet your daily ranch needs. But THIS might be.
They've just started selling KEGS of ranch dressing. Well, technically mini kegs. But still: KEGS OF RANCH DRESSING.
The kegs are about 10 inches tall, they keep the dressing insulated and fresh, and the company says each one contains a YEAR'S SUPPLY of ranch. And . . . they only cost $50. You can get them at FlavourGallery.com.
(Delish)
(Here's a picture.)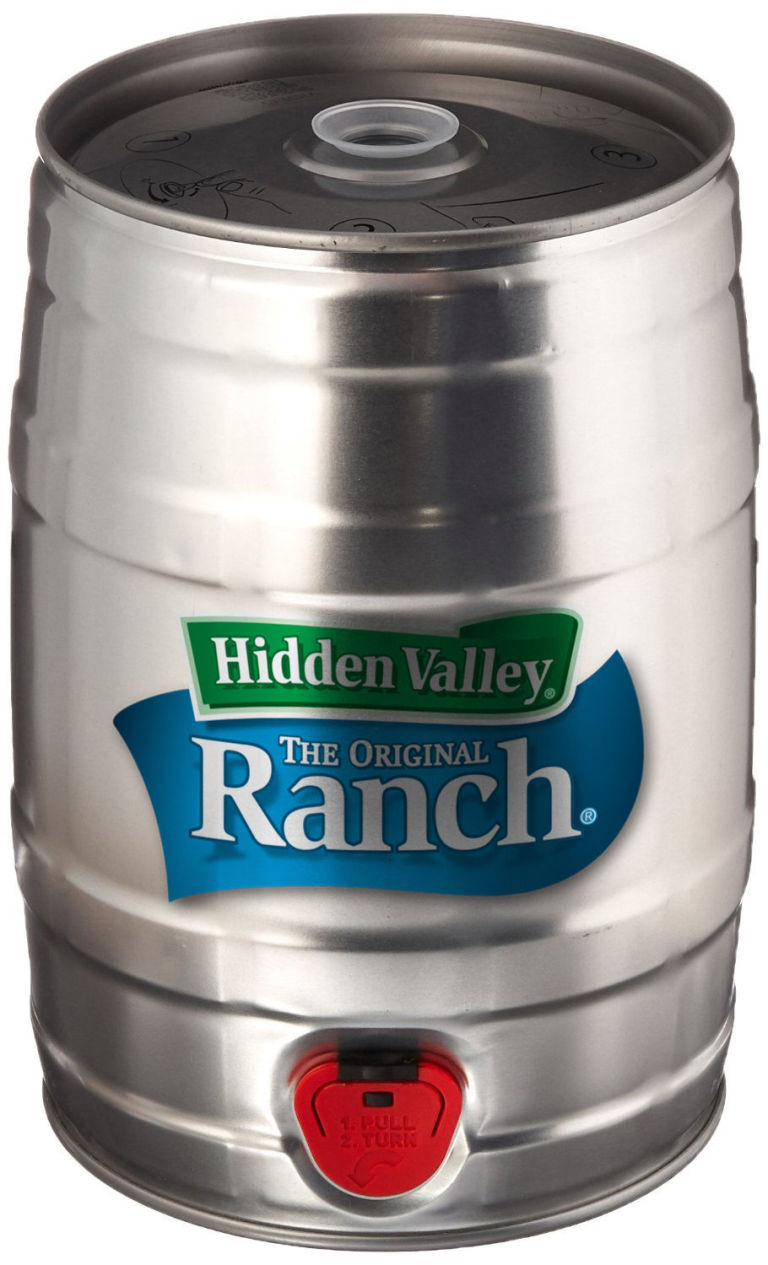 IMPORTANT LEGAL NOTICE ABOUT THESE IMAGES: All images (each, an "Image") are the property of their respective copyright owners and are archived here for editorial purposes only. No Image may be used, shared or reproduced for any purpose without the specific written permission of its copyright owner. No license to use, share or reproduce any Image is granted by us and any unauthorized use, dissemination or reproduction of an Image is at your own risk. You hereby indemnify Wise Brother Media, Inc. ("WBM") and its shareholders, directors, officers, employees, agents and other representatives from any and all loss, cost, damage, liability and expense (including, without limitation, attorneys fees and costs) arising out of, in connection with or related to the unauthorized use, dissemination or reproduction of any Image.
Originally posted on November 7th, 2017

Drew
Want to know more about Drew? Get their official bio, social pages & articles!