Pregnant Ladies: Pickle Juice Slushes Are Coming to Sonic This Summer
Sonic is going to start selling PICKLE JUICE slushes this summer. Basically, it's like a snow cone that's flavored with a sweet pickle juice syrup.
As a business decision I'd call this . . . interesting? Ambitious? Insane? I'm not sure.
Sonic just announced that this summer, they're going to sell a new dessert slush drink that tastes like . . . PICKLE JUICE. Picture a snow cone that's flavored with pickle juice. That's what this is.
Apparently, pickle juice is one of the "hot" food trends this year. But this is still a pretty weird way for that trend to go.
Foodbeast.com got to sample the new Pickle Juice Slush and they say it's, quote, "a unique syrup that provides a punch of briny acidity, but has enough sweetness to take the sharpness out of the flavor."
Oh, and if you don't want a straight pickle juice drink, they say you can add the syrup to any drink you want . . . so you could have a pickle juice Coke or something.
It will hit their stores in mid-June. I'm not anticipating lines out the door.
(Here's a picture.)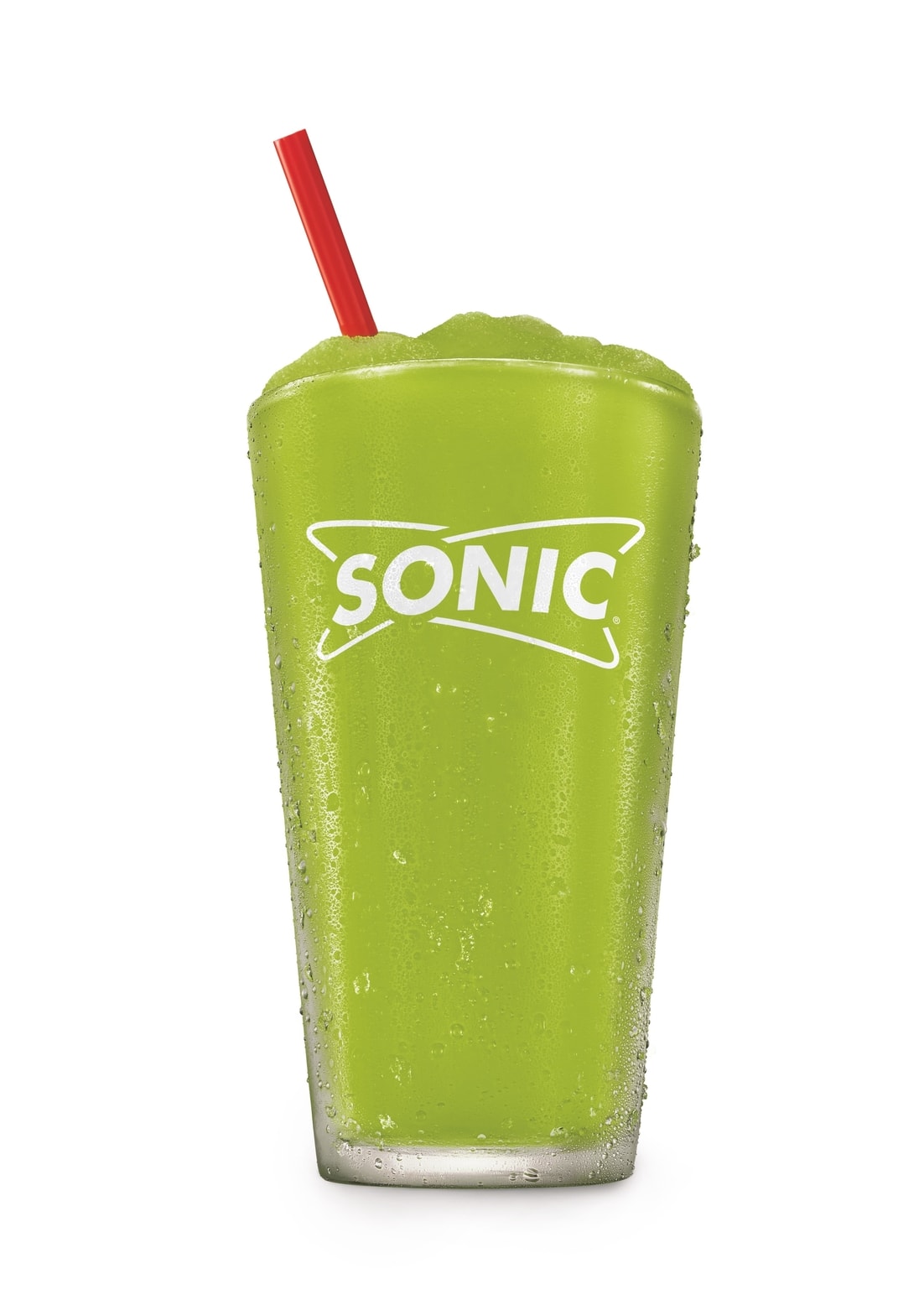 IMPORTANT LEGAL NOTICE ABOUT THESE IMAGES: All images (each, an "Image") are the property of their respective copyright owners and are archived here for editorial purposes only. No Image may be used, shared or reproduced for any purpose without the specific written permission of its copyright owner. No license to use, share or reproduce any Image is granted by us and any unauthorized use, dissemination or reproduction of an Image is at your own risk. You hereby indemnify Wise Brother Media, Inc. ("WBM") and its shareholders, directors, officers, employees, agents and other representatives from any and all loss, cost, damage, liability and expense (including, without limitation, attorneys fees and costs) arising out of, in connection with or related to the unauthorized use, dissemination or reproduction of any Image.
Originally posted on March 19th, 2018

Drew
Want to know more about Drew? Get their official bio, social pages & articles!