Guy Split $200,000 Lottery Jackpot with His Family . . . for Second Time
A guy in Virginia just won $200,000 in the lottery almost exactly 14 years after he won 200 grand on ANOTHER lottery ticket. And once again, he's dividing it up and giving each of his family members a chunk.
A guy in northern Virginia named Benjamin Owens recently won $200,000 on a scratch-off lottery ticket. And it wasn't his first time winning.
He also won 200 grand on another scratcher almost exactly 14 years ago, in March of 2004.
We're not sure how old he is, but he looks like he's in his 60s. And check out how generous he is . . .
Back when he won the first 200 grand, he decided to split the money with his family. He gave some to his son, his daughter, and his wife.
And he says he's doing the same thing this time around and dividing it up between them.
His daughter joked that her dad is, quote, "getting pretty good at this."
(UPI)
(Here's a photo of Ben with his wife and two kids.)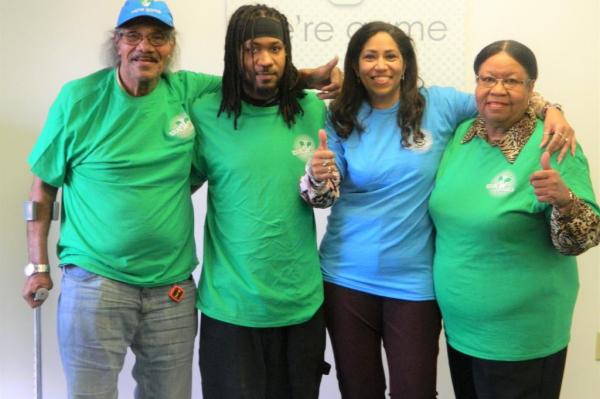 IMPORTANT LEGAL NOTICE ABOUT THESE IMAGES: All images (each, an "Image") are the property of their respective copyright owners and are archived here for editorial purposes only. No Image may be used, shared or reproduced for any purpose without the specific written permission of its copyright owner. No license to use, share or reproduce any Image is granted by us and any unauthorized use, dissemination or reproduction of an Image is at your own risk. You hereby indemnify Wise Brother Media, Inc. ("WBM") and its shareholders, directors, officers, employees, agents and other representatives from any and all loss, cost, damage, liability and expense (including, without limitation, attorneys fees and costs) arising out of, in connection with or related to the unauthorized use, dissemination or reproduction of any Image.
Originally posted on April 11th, 2018

Drew
Want to know more about Drew? Get their official bio, social pages & articles!