Cops Find Drunk Driver's Big Gulp Full of Booze After He Demands.....
A drunk driver in Florida got pulled over last month, and had so much drunk confidence, he DEMANDED the cops search his car for alcohol. So they did, and found a Big Gulp full of nothing but booze and ice.
Here's a good example of how too much alcohol can make you WAY more confident than you should be . . .
Last month, police in Vero Beach, Florida pulled a guy over for blasting his music at 2:45 in the morning while driving through a residential neighborhood.
The driver was 32-year-old Tremaine McGriff, and he was obviously drunk. He couldn't stand without holding onto a fence, and was slurring his words.
But apparently he still tried to claim he was fine to drive, and DEMANDED the cops search his car for alcohol. So they did . . . and immediately found a Big Gulp cup full of booze and ice. No mixer. Just ice and alcohol.
He was slurring so badly, they couldn't understand his name, and asked him to WRITE it down. And instead of Tremaine, he wrote "TreMARIO." (It's almost like he wanted to use a fake name, but was already halfway in.)
They gave him a breathalyzer, and he was four times the legal limit. He's now facing DUI charges.
(TC Palm)
(Here's his mugshot.)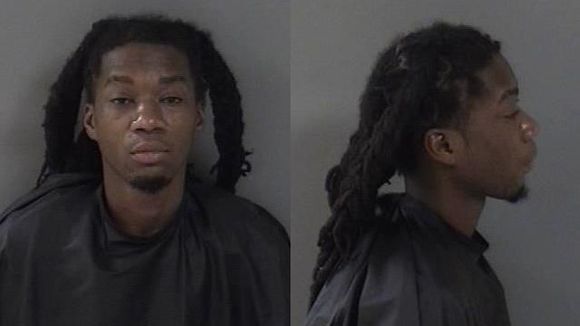 IMPORTANT LEGAL NOTICE ABOUT THESE IMAGES: All images (each, an "Image") are the property of their respective copyright owners and are archived here for editorial purposes only. No Image may be used, shared or reproduced for any purpose without the specific written permission of its copyright owner. No license to use, share or reproduce any Image is granted by us and any unauthorized use, dissemination or reproduction of an Image is at your own risk. You hereby indemnify Wise Brother Media, Inc. ("WBM") and its shareholders, directors, officers, employees, agents and other representatives from any and all loss, cost, damage, liability and expense (including, without limitation, attorneys fees and costs) arising out of, in connection with or related to the unauthorized use, dissemination or reproduction of any Image.
Originally posted on July 6th, 2018

Drew
Want to know more about Drew? Get their official bio, social pages & articles!