Amazon's Prime Day Had Good Deals . . . BUT the Website Kept Crashing!
Amazon actually had some really good deals for Prime Day yesterday . . . but their website couldn't handle it. Right after Prime Day started, the site crashed, and it had more glitches on and off for the rest of the day.
Well, we've got good news and bad news about Amazon's Prime Day yesterday. The good news? They actually had WAY better deals than the three previous Prime Days. The bad news? Their website couldn't handle the pressure.
Because when Amazon officially launched Prime Day yesterday afternoon . . . their website went down almost immediately.
And for the rest of the day, it had more troubles on and off . . . mainly when people tried to search for things.
Whenever there was an error, Amazon would take you to a page saying "Sorry" with a picture of a dog. LOTS of people saw those damn dogs . . . and went on social media to complain about them.
Prime Day is still going on all day today . . . hopefully with fewer glitches if you want to buy stuff.
Amazon was projected to make $3.4 billion in sales on Prime Day. And while there's no word yet on how the site going down will affect that number, it definitely didn't affect their stock price . . . Amazon stock hit a record high yesterday.
(Here are some screenshots of error pages with dogs.)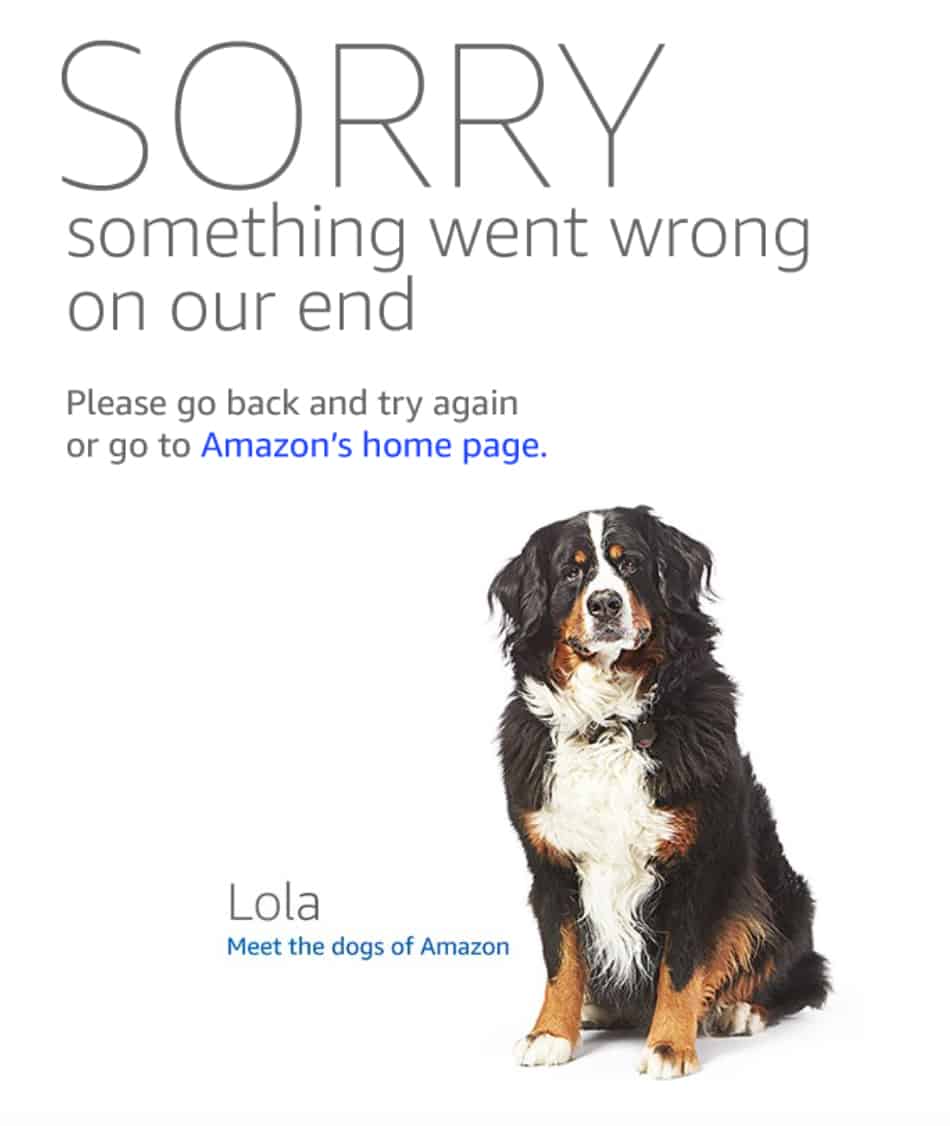 IMPORTANT LEGAL NOTICE ABOUT THESE IMAGES: All images (each, an "Image") are the property of their respective copyright owners and are archived here for editorial purposes only. No Image may be used, shared or reproduced for any purpose without the specific written permission of its copyright owner. No license to use, share or reproduce any Image is granted by us and any unauthorized use, dissemination or reproduction of an Image is at your own risk. You hereby indemnify Wise Brother Media, Inc. ("WBM") and its shareholders, directors, officers, employees, agents and other representatives from any and all loss, cost, damage, liability and expense (including, without limitation, attorneys fees and costs) arising out of, in connection with or related to the unauthorized use, dissemination or reproduction of any Image.
Originally posted on July 17th, 2018

Drew
Want to know more about Drew? Get their official bio, social pages & articles!