College Kid Walks 20 Miles to His New Job, So the CEO Gave Him a Car
The CEO of a moving company heard about a new hire in Alabama who was willing to walk 20 MILES to make it to his first day of work on time last Friday. So the CEO drove from Tennessee to Alabama on Monday and gave him his car.
A college kid in Alabama named Walter Carr got a new job at a moving company in Birmingham last week. Then right before his first day, his car broke down. But he still made it on time . . . because he was willing to walk 20 MILES to get there.
He started walking at midnight last Friday to make sure he'd get to his first gig by 8:00 A.M. the next morning. But luckily, some cops saw him around four o'clock, bought him breakfast, and drove him the rest of the way.
After that, he worked a full day helping a woman move out of her house. And when she found out how he got there, she tried to get him to take a break. But he refused.
So she started a GoFundMe page to help him fix his car. She wanted to raise $2,000, and it's already up to over THIRTY GRAND. But that's not even the best part.
The company Walter works for is called Bellhops Moving. The CEO is a guy named Luke Marklin. And after Luke found out what Walter did, he drove from Tennessee to Alabama to meet him on Monday . . . and gave him HIS car.
It's a 2014 Ford Escape. So a pretty decent upgrade from the 15-year-old Altima Walter was driving before. There's a videowhere you can see how grateful he is.
Walter's family had to move to Alabama after they were displaced by Hurricane Katrina in 2005. But now he's got a new car . . . he's graduating college this December . . . and he wants to join the Marines after that.
(Here are photos.)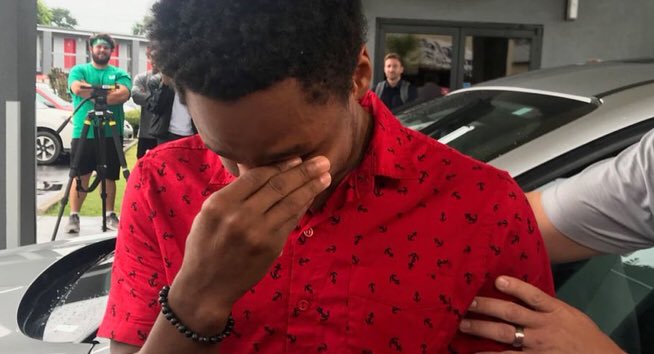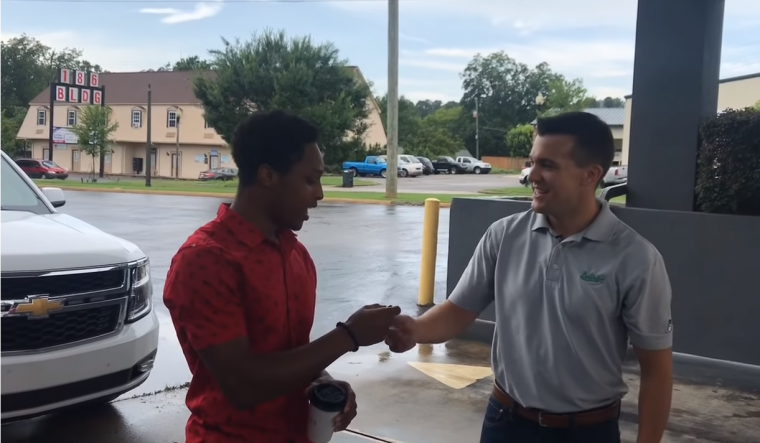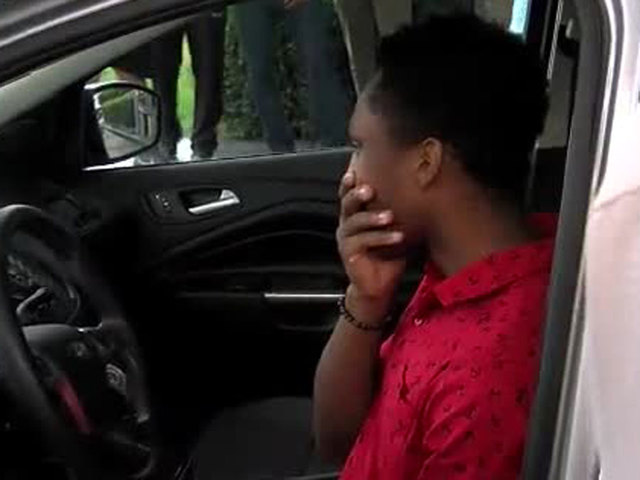 IMPORTANT LEGAL NOTICE ABOUT THESE IMAGES: All images (each, an "Image") are the property of their respective copyright owners and are archived here for editorial purposes only. No Image may be used, shared or reproduced for any purpose without the specific written permission of its copyright owner. No license to use, share or reproduce any Image is granted by us and any unauthorized use, dissemination or reproduction of an Image is at your own risk. You hereby indemnify Wise Brother Media, Inc. ("WBM") and its shareholders, directors, officers, employees, agents and other representatives from any and all loss, cost, damage, liability and expense (including, without limitation, attorneys fees and costs) arising out of, in connection with or related to the unauthorized use, dissemination or reproduction of any Image.
Originally posted on July 18th, 2018

Drew
Want to know more about Drew? Get their official bio, social pages & articles!