A Guy Steals His Date's Car . . . Then Uses It For Another Date
A guy in Memphis STOLE his date's car on Saturday night. And then . . . he used it to take another girl on a date. The cops used GPS to track it and they arrested him for theft.
I'm not sure if there's a better example of "adding insult to injury" than THIS.
There's a woman in Memphis named Faith Pugh. And on Saturday night, she went out with a 21-year-old guy named Kelton Griffin who she knew from back in high school. He'd texted her out of the blue, asked her out, and she said yes.
But he showed up without a car, so she had to drive them in her Volvo. And when she stopped for gas, he asked if she'd run inside to get him a cigar. She did . . . but while she was inside the store, he STOLE her car.
That would already make this a hall-of-fame level terrible date. But it gets even worse. Because Kelton drove her car . . . to go on a date with ANOTHER GIRL. And it turns out she's Faith's godsister.
Anyway, Faith and the cops were able to use GPS to track the car to a drive-in movie theater, where they arrested Kelton for theft of property.
And as a kicker . . . apparently he'd made Faith's godsister pay for their tickets to the drive-in.
(Here's his mugshot.)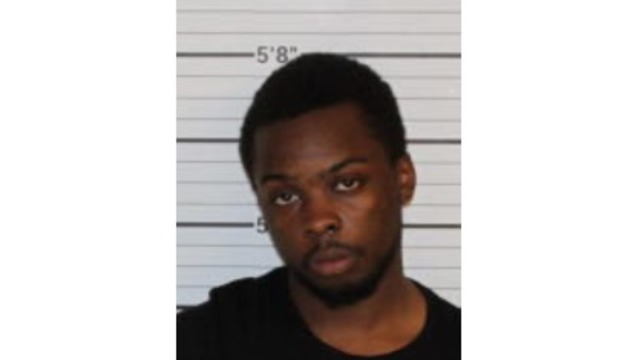 IMPORTANT LEGAL NOTICE ABOUT THESE IMAGES: All images (each, an "Image") are the property of their respective copyright owners and are archived here for editorial purposes only. No Image may be used, shared or reproduced for any purpose without the specific written permission of its copyright owner. No license to use, share or reproduce any Image is granted by us and any unauthorized use, dissemination or reproduction of an Image is at your own risk. You hereby indemnify Wise Brother Media, Inc. ("WBM") and its shareholders, directors, officers, employees, agents and other representatives from any and all loss, cost, damage, liability and expense (including, without limitation, attorneys fees and costs) arising out of, in connection with or related to the unauthorized use, dissemination or reproduction of any Image.
Originally posted on July 19th, 2018

Drew
Want to know more about Drew? Get their official bio, social pages & articles!