Yummy Mummy Just Opened . . . Now a Petition to Drink the Juice.
An ancient sarcophagus with three mummies inside was just discovered and opened in Egypt. And now there's a petition online from people who want to drink the red sewage water inside . . . because they hope it will help them assume the mummies' powers.
Drinking 2,000-year-old sewage isn't going to give you superpowers. Unless you consider "permanent diarrhea" a superpower. In which case, yeah, drinking old sewage is going to give you RAGING, EXPLOSIVE superpowers.
An ancient sarcophagus was discovered at a construction site in Alexandria, Egypt last week.
And when archaeologists cracked it open, they found bones from three mummies inside, floating in a layer of red sewage water.
But now . . . there's a petition online from people who want to DRINK that water.
The person who started the petition says, quote, "We need to drink the red liquid from the cursed dark sarcophagus in the form of some sort of carbonated energy drink, so we can assume its powers and finally die." Seems reasonable.
The petition has over 16,000 signatures from people who say they want to drink the mummy juice.
(Mashable)
(Here's a picture from inside the sarcophagus.)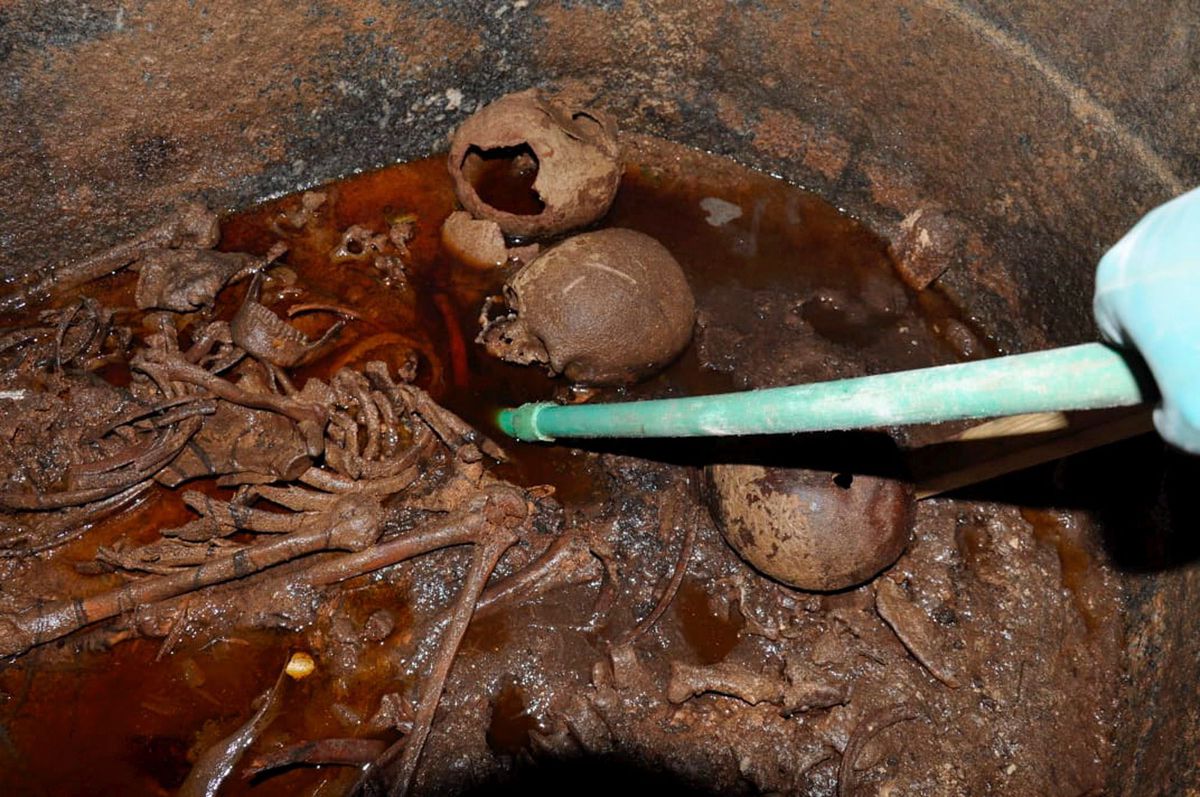 IMPORTANT LEGAL NOTICE ABOUT THESE IMAGES: All images (each, an "Image") are the property of their respective copyright owners and are archived here for editorial purposes only. No Image may be used, shared or reproduced for any purpose without the specific written permission of its copyright owner. No license to use, share or reproduce any Image is granted by us and any unauthorized use, dissemination or reproduction of an Image is at your own risk. You hereby indemnify Wise Brother Media, Inc. ("WBM") and its shareholders, directors, officers, employees, agents and other representatives from any and all loss, cost, damage, liability and expense (including, without limitation, attorneys fees and costs) arising out of, in connection with or related to the unauthorized use, dissemination or reproduction of any Image.
Originally posted on July 23rd, 2018

Drew
Want to know more about Drew? Get their official bio, social pages & articles!