Would You Eat the Infamous Mayo Ice Cream? Most People Say Yes
Just because people like two individual foods doesn't mean they should be put together. I don't need dill pickle coffee, or Sour Patch Kid meatloaf, or whipped cream on pork chops. And the world didn't need this either . . .
In case you didn't hear about this, last week, an ice cream parlor in Falkirk, Scotland started selling MAYONNAISE ICE CREAM. They say it's a, quote, "full-on hit of fat and cream followed with an eggy, milky aftertaste."
And a new poll just asked people if they'd be willing to eat it. And SHOCKINGLY, about two-thirds of people said yeah, bring it on. The other third wouldn't even want to sample the stuff.
(Delish)
(Here's a picture.)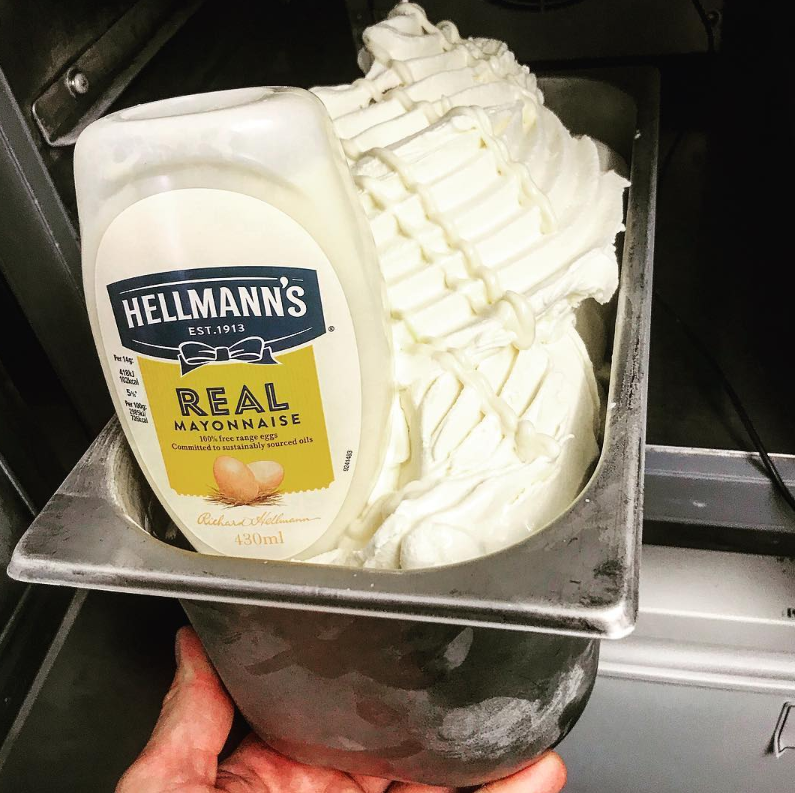 IMPORTANT LEGAL NOTICE ABOUT THESE IMAGES: All images (each, an "Image") are the property of their respective copyright owners and are archived here for editorial purposes only. No Image may be used, shared or reproduced for any purpose without the specific written permission of its copyright owner. No license to use, share or reproduce any Image is granted by us and any unauthorized use, dissemination or reproduction of an Image is at your own risk. You hereby indemnify Wise Brother Media, Inc. ("WBM") and its shareholders, directors, officers, employees, agents and other representatives from any and all loss, cost, damage, liability and expense (including, without limitation, attorneys fees and costs) arising out of, in connection with or related to the unauthorized use, dissemination or reproduction of any Image.
Originally posted on July 27th, 2018

Drew
Want to know more about Drew? Get their official bio, social pages & articles!