A Guy Just Won an $8.8 Mil Lawsuit Against a Guy For Sleeping w/ His Wife
A guy in North Carolina named Keith sued another guy last year . . . because his wife had an affair and Keith said it ruined his life. And a judge just sided with him . . . and awarded him $8.8 million.
You know, normally I'd hope my wife never cheats on me . . . but this story REALLY makes it seem like there's a big time upside.
There's a guy named Keith King in Durham, North Carolina. And three years ago, his wife Danielle had an affair with a guy named Francisco Huizar.
Well . . . North Carolina is one of a handful of states that lets people SUE over that. It's called "alienation of affection" . . . and you can sue someone if they do something to DESTROY your marriage.
So, last year, Keith filed a lawsuit against Francisco for seducing his wife and ruining his marriage and his life. After Keith found out about the affair, he and Danielle separated, his business started tanking, and he said he even developed PTSD.
And last week, a judge sided with Keith . . . and awarded him $8.8 MILLION from Francisco.
Francisco's attorney says they're planning to appeal.
(Here are pictures of all three people. Keith is in the yellow hat.)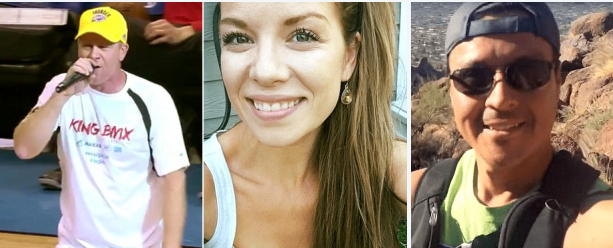 IMPORTANT LEGAL NOTICE ABOUT THESE IMAGES: All images (each, an "Image") are the property of their respective copyright owners and are archived here for editorial purposes only. No Image may be used, shared or reproduced for any purpose without the specific written permission of its copyright owner. No license to use, share or reproduce any Image is granted by us and any unauthorized use, dissemination or reproduction of an Image is at your own risk. You hereby indemnify Wise Brother Media, Inc. ("WBM") and its shareholders, directors, officers, employees, agents and other representatives from any and all loss, cost, damage, liability and expense (including, without limitation, attorneys fees and costs) arising out of, in connection with or related to the unauthorized use, dissemination or reproduction of any Image.
Originally posted on July 30th, 2018

Drew
Want to know more about Drew? Get their official bio, social pages & articles!