Dad Worked Seven Days a Week to Buy His Daughter the $200 Dress She Wanted
There's a guy in Pittsburgh who works three jobs. And he recently started working seven days a week, just so he could buy his daughter the $200 dress she wanted for her 8th grade formal. Now a video of him surprising her with it is all over social media.
There's a 36-year-old guy in Pittsburgh named Ricky Smith who works three different jobs to make sure his family has enough money.
He works at McDonalds, Popeyes, AND at a Circle K convenience store. And even working six days a week, money's tight. But check this out . . .
He has a 14-year-old daughter named Nevaeha who recently wanted a $200 dress for her 8th grade formal. And she knew they couldn't afford it.
But Ricky really wanted to get it for her. So he secretly picked up even more shifts, and started working SEVEN days a week. And now a video of him surprising her with the dress is all over social media.
She wouldn't stop hugging him, and started crying. And the huge smile on Ricky's face kind of says it all.
After the video hit Facebook, Nevaeha told a reporter that she's never felt more love in her heart, and she's really lucky that he's her dad.
(ABC News)
(Here's the video.)
(Here's a photo of her in the dress.)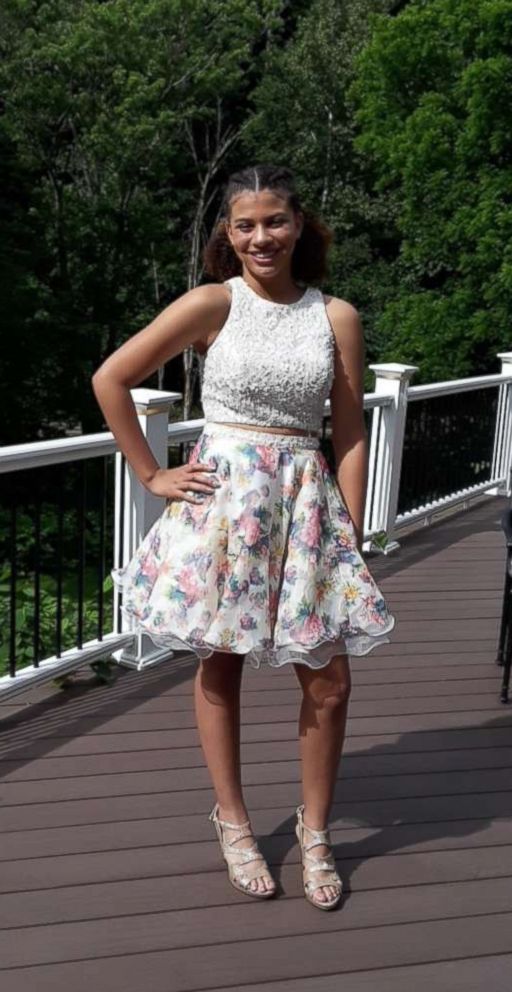 IMPORTANT LEGAL NOTICE ABOUT THESE IMAGES: All images (each, an "Image") are the property of their respective copyright owners and are archived here for editorial purposes only. No Image may be used, shared or reproduced for any purpose without the specific written permission of its copyright owner. No license to use, share or reproduce any Image is granted by us and any unauthorized use, dissemination or reproduction of an Image is at your own risk. You hereby indemnify Wise Brother Media, Inc. ("WBM") and its shareholders, directors, officers, employees, agents and other representatives from any and all loss, cost, damage, liability and expense (including, without limitation, attorneys fees and costs) arising out of, in connection with or related to the unauthorized use, dissemination or reproduction of any Image.
Originally posted on August 1st, 2018

Drew
Want to know more about Drew? Get their official bio, social pages & articles!