Woman Throws Knife at Guy Even Though He Swore He Didn't Eat Her....
A woman in Florida accused a guy of eating her Chinese leftovers last week . . . and even though he swore he didn't do it, she threw a KNIFE at him. Fortunately, she missed . . . and she was arrested for aggravated battery.
One of the best parts of ordering Chinese food is having leftovers. So, yeah, this seems just about right.
There's a 56-year-old woman named Michele Sedlak in North Port, Florida. And last week, she had some Chinese leftovers in the fridge . . . which mysteriously disappeared.
She only had one suspect. We're not sure about her relationship with him . . . whether they're roommates or a couple . . . but after this, they're probably going to be NEITHER.
Because when he got home, she started accusing him of eating her Chinese food. He swore he didn't do it, but that wasn't good enough for her . . . so she THREW A KNIFE at him.
She missed . . . but she told him, quote, "If I wanted to hit you, I would have."
He called the cops, and she was arrested for aggravated battery with a deadly weapon without intent to kill. So maybe the cops also believed she could've hit him with the knife if she wanted to?
(Here's her mugshot.)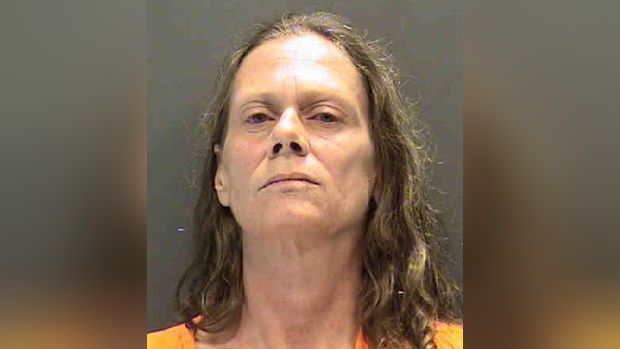 IMPORTANT LEGAL NOTICE ABOUT THESE IMAGES: All images (each, an "Image") are the property of their respective copyright owners and are archived here for editorial purposes only. No Image may be used, shared or reproduced for any purpose without the specific written permission of its copyright owner. No license to use, share or reproduce any Image is granted by us and any unauthorized use, dissemination or reproduction of an Image is at your own risk. You hereby indemnify Wise Brother Media, Inc. ("WBM") and its shareholders, directors, officers, employees, agents and other representatives from any and all loss, cost, damage, liability and expense (including, without limitation, attorneys fees and costs) arising out of, in connection with or related to the unauthorized use, dissemination or reproduction of any Image.
Originally posted on August 9th, 2018

Drew
Want to know more about Drew? Get their official bio, social pages & articles!