Nabisco Animal Crackers Are Now Cage-Free . ..
Even animal crackers are going cage-free now. Nabisco just changed the classic packaging on their Barnum's Animal Crackers . . . so instead of showing the zoo and circus animals in cages, now they're roaming free in a field.
Cage-free eggs are part of the trendy and humane future. So I guess people will be excited that another food staple just went cage free.
Animal crackers. Yep.
Remember when you were a kid and you'd eat those little rectangle boxes of Barnum's Animal Crackers, and the box had pictures of zoo and circus animals like lions and elephants in cages on the front?
Well PETA got in touch with Nabisco a few years ago and said they should change their boxes and release the animals.
And Nabisco agreed . . . so they just unveiled their new animal cracker boxes that show a zebra, elephant, lion, giraffe, and gorilla roaming free in a field.
Barnum's Animal Crackers have been on sale for 115 years, and the animals on the boxes have been in cages for that entire time.
(CNN)
(Here are the old and new boxes.)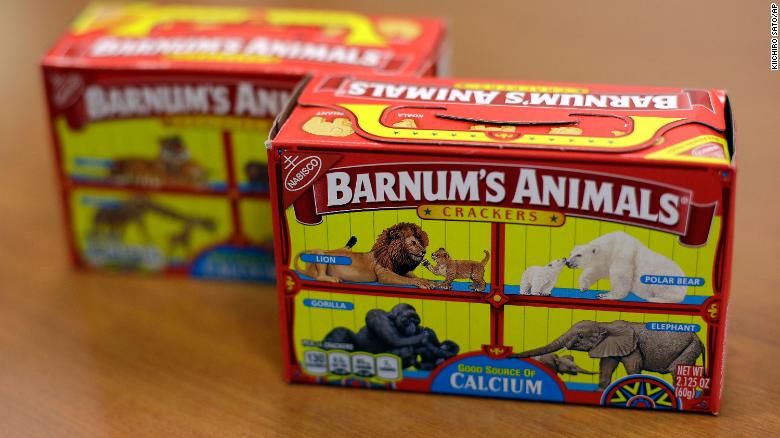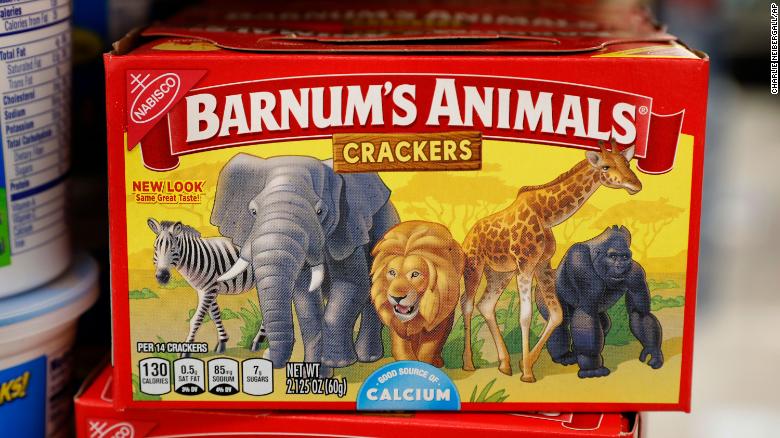 IMPORTANT LEGAL NOTICE ABOUT THESE IMAGES: All images (each, an "Image") are the property of their respective copyright owners and are archived here for editorial purposes only. No Image may be used, shared or reproduced for any purpose without the specific written permission of its copyright owner. No license to use, share or reproduce any Image is granted by us and any unauthorized use, dissemination or reproduction of an Image is at your own risk. You hereby indemnify Wise Brother Media, Inc. ("WBM") and its shareholders, directors, officers, employees, agents and other representatives from any and all loss, cost, damage, liability and expense (including, without limitation, attorneys fees and costs) arising out of, in connection with or related to the unauthorized use, dissemination or reproduction of any Image.
Originally posted on August 22nd, 2018

Drew
Want to know more about Drew? Get their official bio, social pages & articles!