Dude Who Kept Dine-and-Dashing on Dates Could Get 13 Years in Prison
There's a guy in California who kept going out to nice restaurants with women he met online . . . and then disappearing before the date ended to leave them with the bill. He was arrested on Saturday, and he's facing 10 felony charges . . . which could get him up to 13 YEARS in prison.
There's a 45-year-old guy named Paul Guadalupe Gonzales from Pasadena, California, and he was running a hell of a scam for the past few years.
Paul would meet women on dating apps . . . go on dates with them to nice restaurants all over the L.A. area. . . and then DISAPPEAR on them before the bill was paid.
He did it at least 10 times between May of 2016 and April of this year, and eight of the women covered the bill. The restaurants handled the other two.
Well . . . the cops finally figured out his identity in July, and he was arrested on Saturday.
And even though dining-and-dashing on 10 dates might not sound like a major crime, apparently it is. He's facing 10 felony charges for things like extortion and grand theft . . . and he could get up to 13 YEARS in prison.
(Here's his photo.)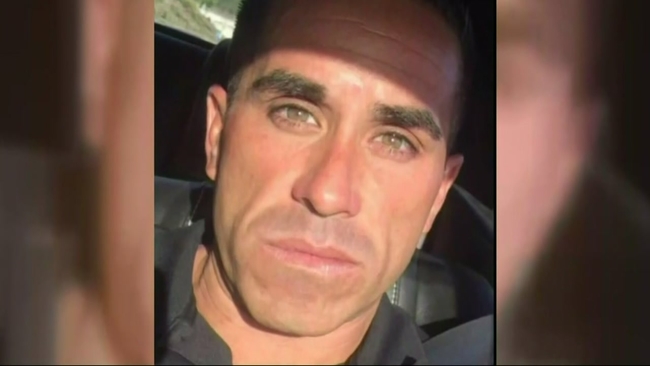 IMPORTANT LEGAL NOTICE ABOUT THESE IMAGES: All images (each, an "Image") are the property of their respective copyright owners and are archived here for editorial purposes only. No Image may be used, shared or reproduced for any purpose without the specific written permission of its copyright owner. No license to use, share or reproduce any Image is granted by us and any unauthorized use, dissemination or reproduction of an Image is at your own risk. You hereby indemnify Wise Brother Media, Inc. ("WBM") and its shareholders, directors, officers, employees, agents and other representatives from any and all loss, cost, damage, liability and expense (including, without limitation, attorneys fees and costs) arising out of, in connection with or related to the unauthorized use, dissemination or reproduction of any Image.
Originally posted on August 29th, 2018

Drew
Want to know more about Drew? Get their official bio, social pages & articles!