Hear Paul McCartney Embrace AutoTune in New Song "Get Enough"
Paul McCartney has always embraced the ever-changing conventions of popular music (that's how we got Sgt. Pepper's, after all), so the vocal production on his latest single "Get Enough" shouldn't really be a surprise.
It still is, though.
McCartney and his producers Zach Skelton and Ryan Tedder laid it on thick with the new ballad, which the former Beatle released on New Year's Eve — four months after the release of his latest album, Egypt Station.
You can listen to it above.
"Get Enough" is a good example of McCartney's willingness to continue experimenting with new tricks. The song is poignant and piano-driven, featuring Macca's voice dripping in electronics, warbling in and out of phase and dancing across the keyboard.
Whether the song's December 31 release is a hint at a chapter closed or a new one beginning remains to be seen. "Get Enough" arrives just weeks after the music video for "Who Cares" dropped, which features McCartney opposite Oscar-winner Emma Stone.
On January 1, McCartney sent out a New Year's greeting to his fans.
"I hope everyone has a really brilliant New Year, with all the fab things they've hoped for coming true," he wrote via Twitter. "And I hope things work out on all the political fronts — that we get more peace than ever, people look after each other and we have a good time!"
Photo: Getty Images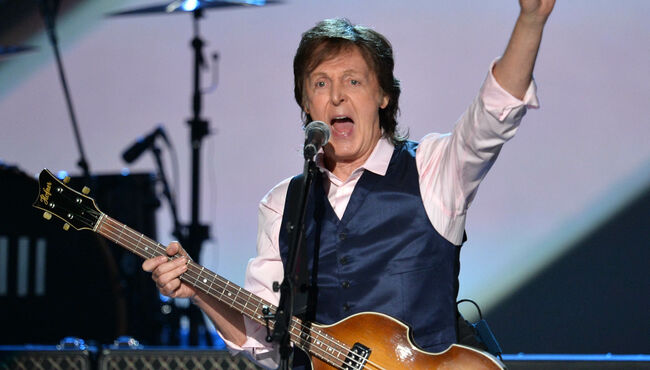 Maria Milito
ON AIR: Weekdays 9AM-2PM. Maria Milito, a native New Yorker, has been heard on Q104.3 since 1996 playing your Beatles and Workforce Blocks!
Read more