Pink Floyd's Nick Mason Is a Step Away From Knighthood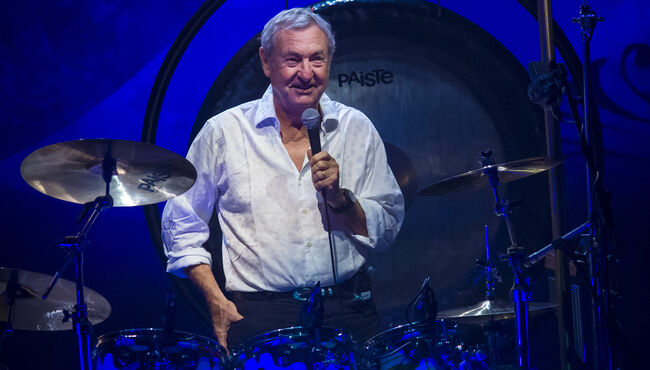 Pink Floyd drummer Nick Mason has was among 1,100 distinguished British citizens who received the coveted Commander of the Order of the British Empire honor by Queen Elizabeth II.
The honor means Mason joins his Pink Floyd band mate, guitarist David Gilmour, in being just a step away from knighthood.
Mason was recognized for his services to music.
Mason recently announced a North American run of 2019 tour dates with his Saucerful of Secrets band, which pays tribute to Pink Floyd's early albums.
"With the help of some like-minded friends, I have embarked on a voyage of discovery of the music that was the launch pad of Pink Floyd and my working life," Mason said in a statement this past fall. "It seems too early to retire, and I missed the interaction with other musicians."
The tour will mark Mason's first in North American since 1994 when Pink Floyd toured in support of The Division Bell.
The drummer said this past spring that to be a gentleman, he was sure to get the blessing of his surviving Pink Floyd band mates, Gilmour and Roger Waters, before moving ahead with the project.
He told Rolling Stone that both men "were supportive."
Another notable recipient of the CBE is Mike Peters of The Alarm.
Photo: Getty Images

Maria Milito
ON AIR: Weekdays 9AM-2PM. Maria Milito, a native New Yorker, has been heard on Q104.3 since 1996 playing your Beatles and Workforce Blocks!
Read more