Mötley Crüe's Nikki Sixx, Wife Courtney Are Expecting a Baby Girl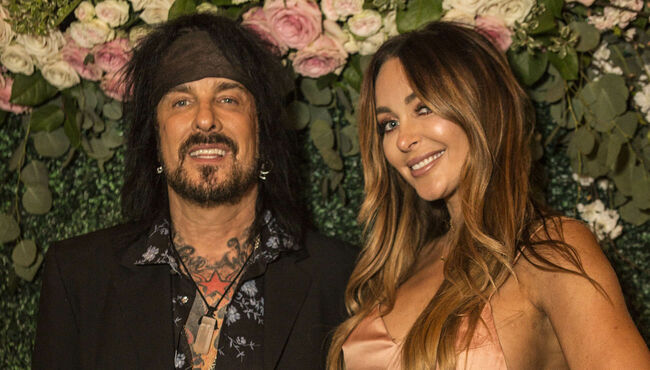 Nikki Sixx is going to be a father again!
His wife, Courtney Sixx, recently confirmed to Us Weekly that she is pregnant with the couple's first child. She says it's a dream come true.
"I cannot wait [to] dress her up like a princess and do lots nad lots of art and flower projects with her!" Courtney told the magazine. "Hopefully she loves pink as much as her mommy does!
The mother-to-be first indicated the gender of her baby Tuesday via Instagram, when she showed off some pink and green fabrics for the baby's room.
"We got to pick out our dream fabrics for the nursery today," she wrote in the photo's caption. "I have the sweetest husband in the world."
The model and How2Girl podcast host revealed last month that she and Nikki were "over the moon" to be having a baby.
She also said at the time that "Nikki is going to be the most amazing dad in the world because he already is."
Nikki has two sons and two daughters — all adults now — from his previous marriages.
The couple has been married since 2014.
Photo: Getty Images

Maria Milito
ON AIR: Weekdays 9AM-2PM. Maria Milito, a native New Yorker, has been heard on Q104.3 since 1996 playing your Beatles and Workforce Blocks!
Read more